The 1883/2 Shield Nickel Web Pages
F-07 S1-5000 - The Rulebreaker

On this page, we will take a look at the 1883/2 F-07 shield nickel. Here is a picture of the date area of this variety.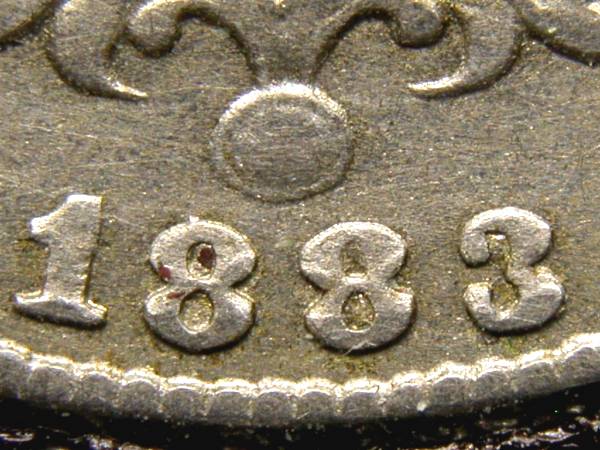 Mouse over the image to highlight the overdate
This variety is the exception to the rule for 1883/2 shield nickels. Instead of showing some part of an underlying 2 between the second 8 and 3, the underlying 2 appears directly under the 3. In the photo above, you can see the feet of the underlying 2 in two places below the bottom curve of the 3, part of the crossbar and downward stroke of the 2 within the 3, what may be the top tip of a 1 at the top of the first 8, and what may be the leading tip of a 1 to the left of the first 8.
Please do make note that even though the 2 appears directly underneath the 3, this variety looks nothing like the 1882 filled 2. The logotype spacing is definitely that of an 1883. The overdate features are clear and distinct, not mushy like the 1882 filled 2. (Refer to the 1882 Filled 2 page for more information.)
Only the Fletcher shield nickel reference lists this as an 1883/2 overdate - the other reference books do not contain this variety at all. Therefore, there may be some disagreement about whether or not this is a true 1883/2 overdate. I am convinced by the evidence visible in the photo above that this is a true overdate.
Here are a couple more photos of this variety (same coin as above) taken with a microscope instead of a digital camera. The overdate features may be more visible in these photos.
| | |
| --- | --- |
| | |
| Early die stage, left side of date | Early die stage, right side of date |
The following two (microscope) pictures are of a different coin that is a late die stage F-07. The date positioning is the same, lending credence to the idea that it is the same die. Most importantly, several die markers (blobs of metal on the vertical lines of the shield) match up exactly, establishing beyond any doubt that this coin is from the same die as the one above. You will note that the feet of the 2 below the 3 have been obliterated and the downward stroke of the 2 within the 3 is less visible. Only the possible tips of the 1 above and to the left of the first 8 are easily recognizable. Without the evidence of the early die stage coin above, I would be very hesitant to say that this is an 1883/2.
| | |
| --- | --- |
| | |
| Late die stage, left side of date | Late die stage, right side of date |
For reference, here are pictures of the full obverse and reverse of F-07.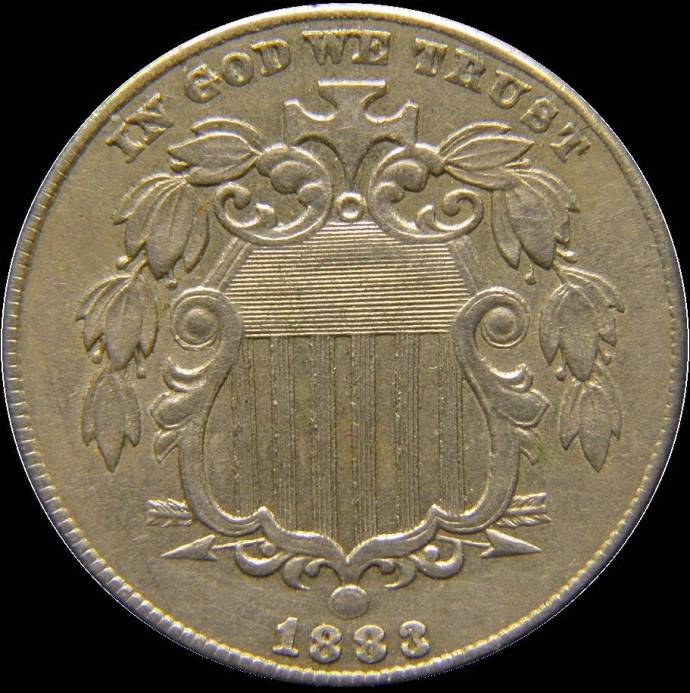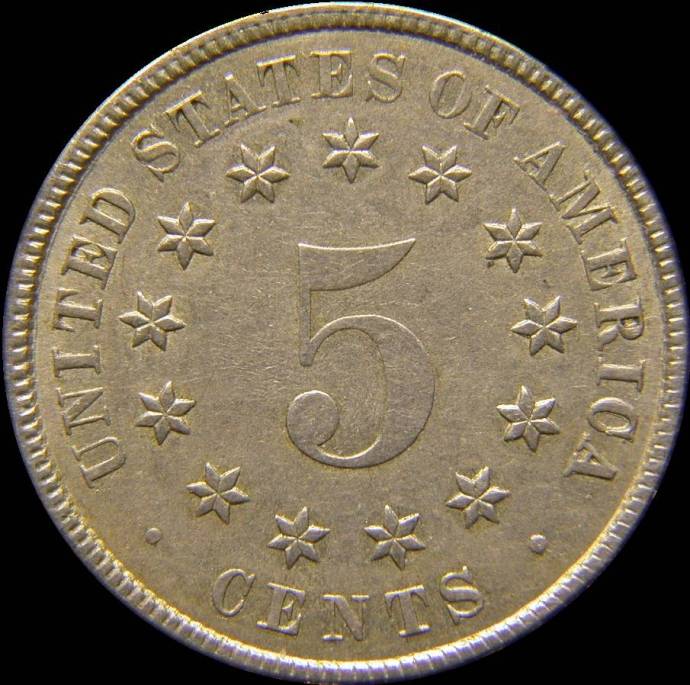 All text and images for the 1883/2 Shield Nickel website are copyright (C) 2002, 2003, 2004, 2005, 2015 by Howard Spindel