Mexican Revolutionary Coinage: Durango - Cuencame GB 84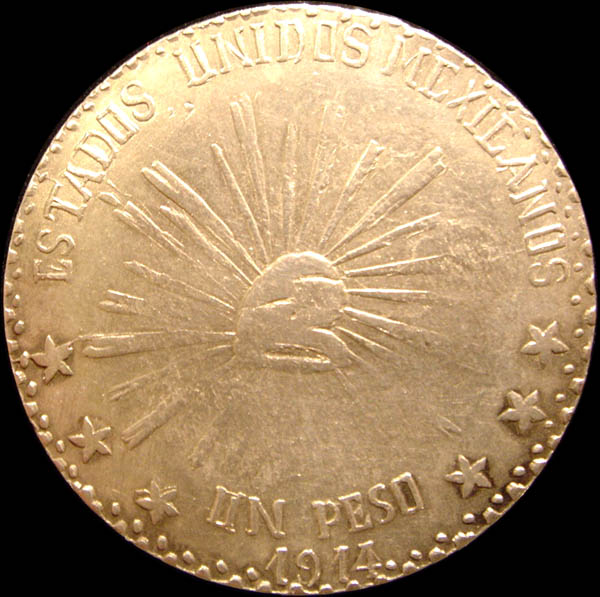 GB 84 Obverse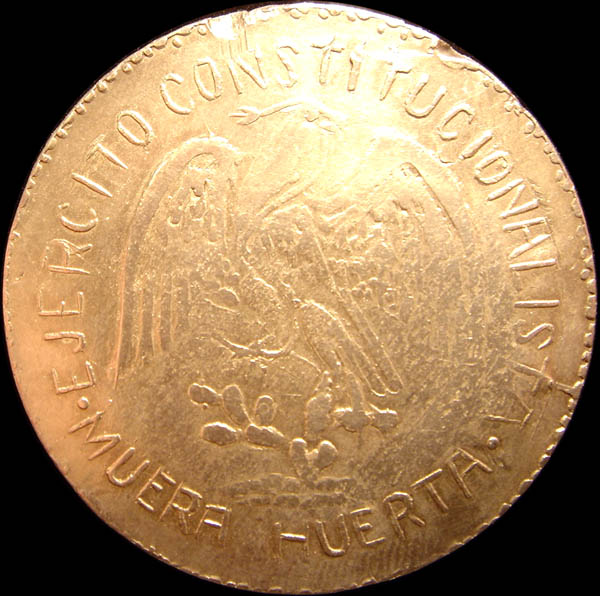 Note: This is one of the variants of the famous "Death Peso" - reportedly the only coin ever minted with a death threat (Muera Huerta) in the legends.

Above photographs courtesy of Angel Smith.
A second look at this rare coin: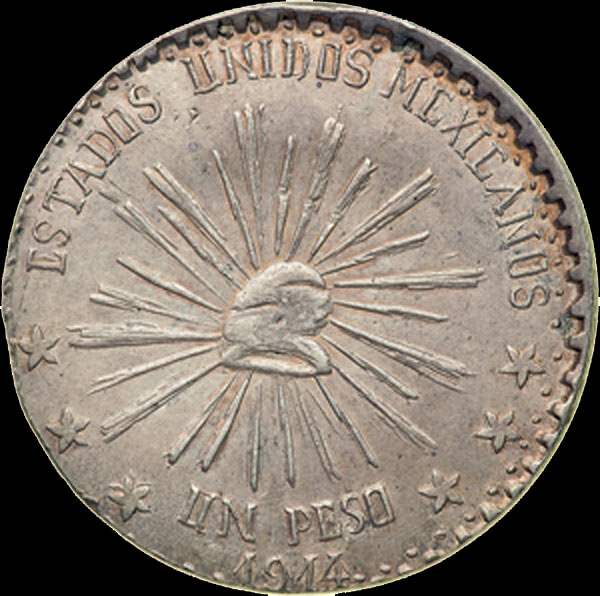 GB 84 Obverse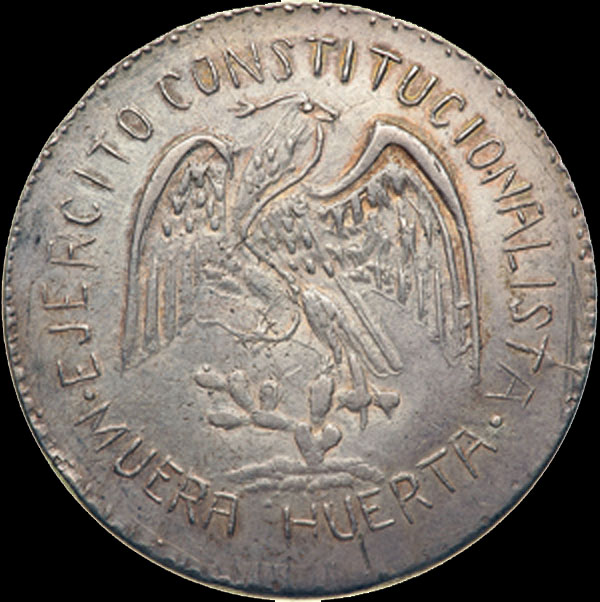 GB 84 Reverse
Above photos courtesy of Ira & Larry Goldberg Coins and Collectibles.
This page copyright (C) 2007, 2008 by Howard Spindel. All rights reserved.