Mexican Revolutionary Coinage: Zacatecas - Concepción del Oro Peso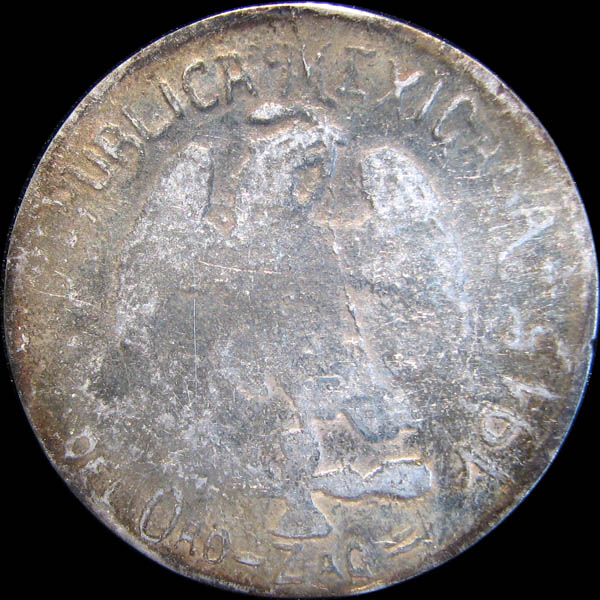 Concepción del Oro Peso Obverse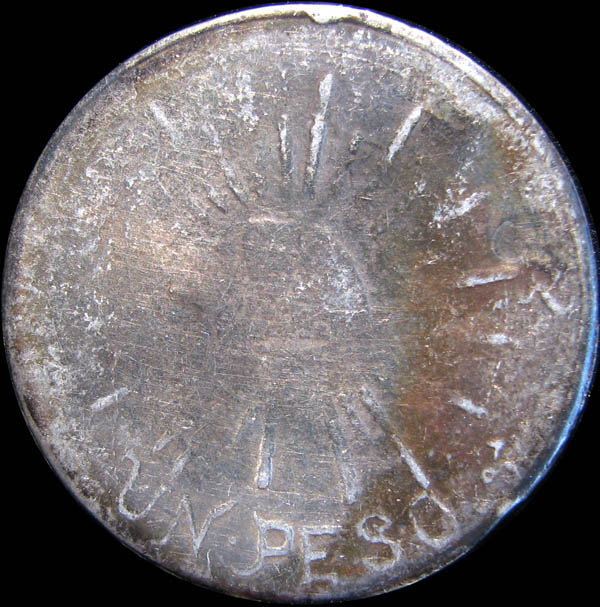 Concepción del Oro Peso Reverse
Note: This Concepción del Oro Peso is an extremely rare piece. Controversy exists about whether it is a proper Revolutionary Mexican piece or a counterfeit of some sort. Immediately below is what Carlos Gaytán had to say about this piece in his book.

Translation of the above (thanks to Angel Smith):

ZAC. 1.- Un peso.- Silver.- 1915.

Obverse: The national emblem below the legend: REPUBLICA MEXICANA; below: C DEL ORO ZAC (two parallel horizontal lines) 1915.

Reverse: Radiant cap at the center and circular inscription where part of the legend may be distinguished: LIB IGUAL Y JUSTICIA; UN PESO.

The only known example of this coin is at the Banco de Mexico's museum but recently, as I have been informed, another example appeared which was put up for sale in the United States. (U-ZAC 1).
Photos courtesy of Jim Lowe.
This page copyright (C) 2007 by Howard Spindel. All rights reserved.