Mexican Revolutionary Coinage: Oaxaca LV 67 or 68?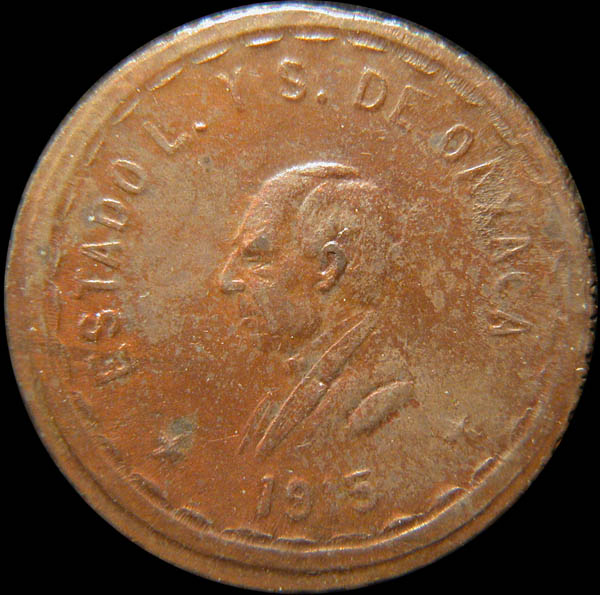 LV 67 or 68 Obverse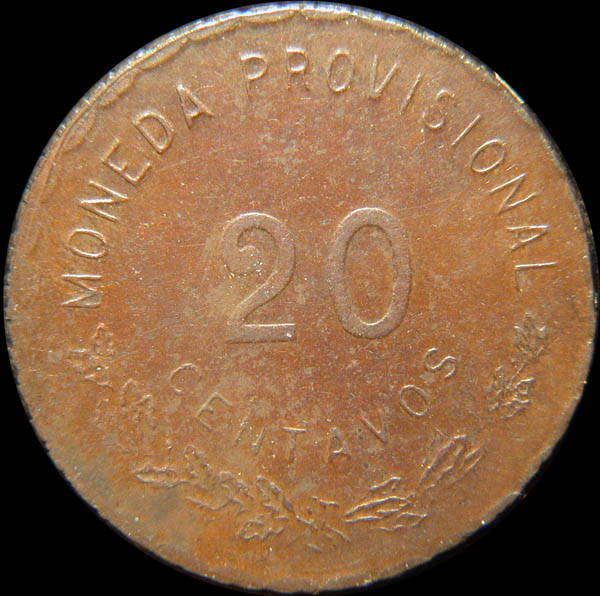 LV 67 or 68 Reverse
Note: I've narrowed the possibilities for the above coin down to either LV 67 or LV 68. The reverse die here appears to be an early die stage that does not have the markers for either LV 67 or LV 68. Comments welcomed (click on name below).
Mystery Solved! Joe Flores was kind enough to examine this coin for me, and he told me it's a mule with an LV 68 obverse paired with an LV 67 reverse. A confusing coin to be sure. So, the answer to LV 67 or LV 68 is "Yes"!
This page copyright (C) 2005 by Howard Spindel. All rights reserved.